When talking about  OKIA, it is the most well-known brand of widely-trusted multi-purposed slimming massage vibrator. Continuously improving in technology in order to focus on the effectiveness and safety, OKIA always gives users great experience and effective slimming more quickly than ever before. As one of the top OKIA products, OKIA slimming eJazz is perfect solution for everyone especially for those who are always busy.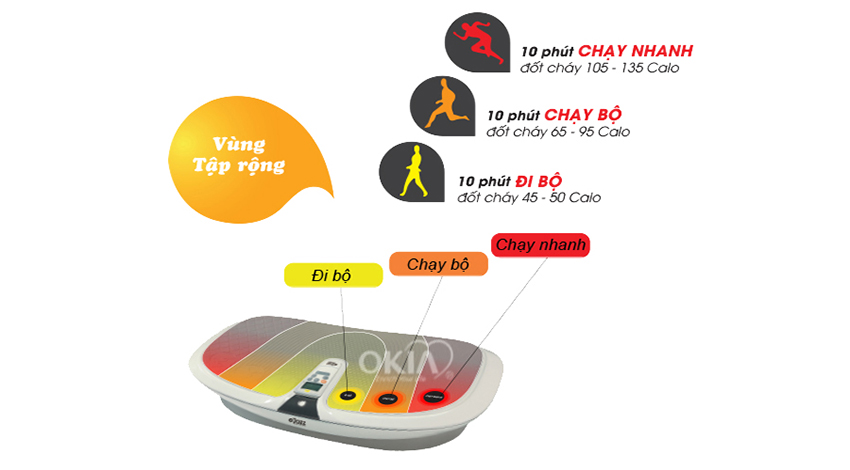 With slimming OKIA eJazz vibrator, you will be released from tiredness like weight loss pills or severe diet, on the other hand your spirit will become excited, your body stretched and daily fatigue and stress eliminated.
You just need to change positions exposed to the machine, powerful vibrations will be generated, deeply impacting on separate parts of the body such as the abdominal muscles, arms, thighs, hips without a little effort at all. In particular, the machine's vibration table moves with vibration up to 8 levels, creating many high-level vibration rhythm, helping to dispel subcutaneous fat maximally.
With 8 different vibration speeds, you can adjust the intensity properly with health condition as well as your training needs. In addition, this type of massage vibrator is also equipped with two pulling cords helping to support the hand exercises in extremely effective manner.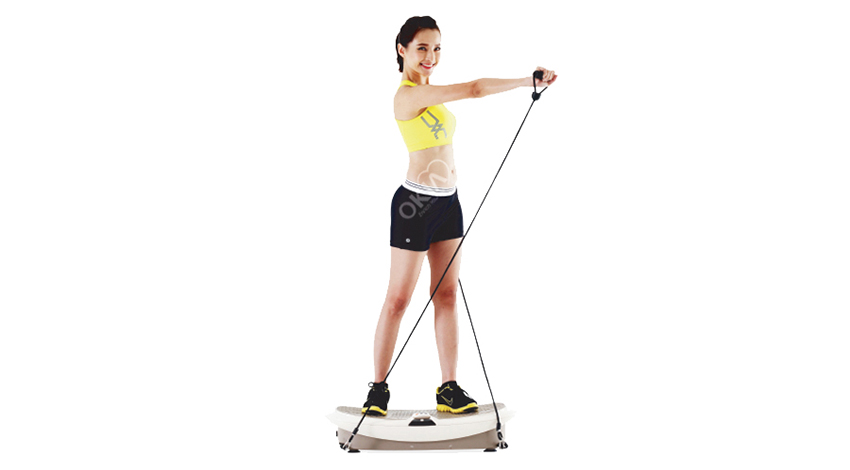 In addition to benefits of immediately removing residual fat and burning calories, eJazz is also a health care product in a comprehensive manner. It works to stimulate blood circulation, increase metabolism and digestion with intensive vibration exercises, reduce the symptoms of fatigue and stress and activate the leg joints, muscles, tendons helping to soothe arthritis, osteoarthritis, while limiting the risks of cardiovascular disease, hypertension, diabetes, etc.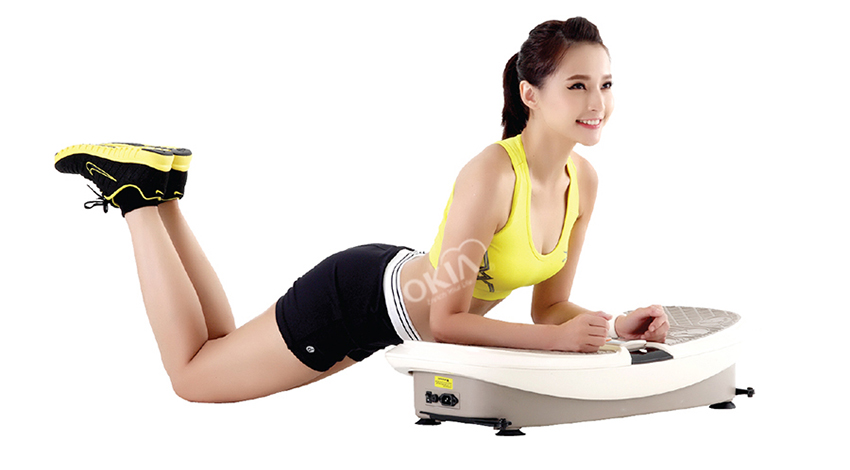 With excellent performance on the slimming vibrator product, eJazz is dedicated to body massage, slimming vibration, losing belly fat for women and to bring 6 zone seductive body, a healthy toned body for men. With older people, everyday use of this equipment is for strengthening, improving and restoring functions, making the mind lucid, the health durable, the sleep deep and extending their life.
OKIA has a nationwide showroom system and is reputed brand in the field of health care, of which is OKIA eJazz slimming vibrator. If I you want to get wonderful experience with surprise utility of eJazz, please promptly contact us for getting the best deal.