1- Meaning of the Logo
Shape of the logo: It is a stylized heart expressing a solidarity and unanimity with the hearth-originated hope for prosperous future of OKIA. Moreover it also implies that OKIA products provided to customers are originated from the hearth with hope that customers always have healthy and happy life.

Yellow means wealth, nobleness, also affluence and prosperity.

Grey indicates healthiness, courteousness and reliability.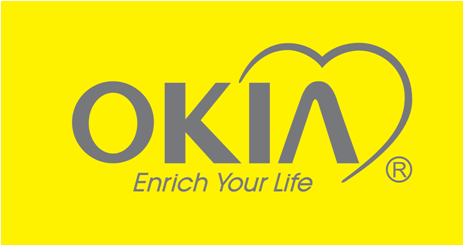 2- Slogan meaning: " Enrich your life: "

OKIA brings comfortable and enriched life to customers. By using OKIA products, customers' success in life is shown.