It is great honour for OKIA to be the sponsor for Golf & Life Tournament 2016 at Twin Doves golf court on the last 03/06/2016.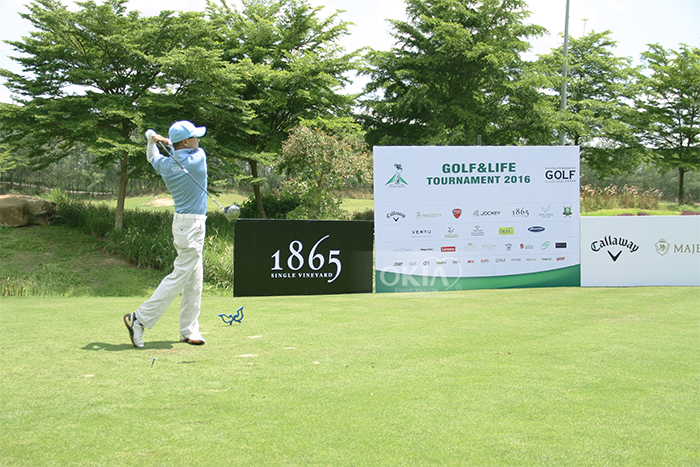 The tournament attracted more than 100 amateur golfers from southern area to compete in the 3 league tables: Table A (HDC 00 -15), B (HDC 16 – 28) and C (for golfer with HDC from 29 upward and golfer without HDC).
Attending the tournament, golfers are not only have the opportunity to meet, exchange and conquer the challenge of one of the most beautiful golf courts in Asia, but also to experience and explore new golf stick lines of Callaway, Majesty…
OKIA has accompanied with Golf & Life magazine at many tournaments by organizer, at this tournament, OKIA is the sponsor with a pair of eMonarch high-ranking massage chair and eEscalade treadmill for golfer who winner of Hole in one prize and the sponsor with presents for golfers who attend the lucky draw show.